HOME / R&D / Inventing technology / Linear Ion Source

J&L's LIS(Linear Ion Source) system is a closed-drift or anode-layer ion beam source enable to irradiate uniform ion beams over a large area. It is able to obtain relatively high energy (50~1,500eV) and easily generating an ion beam from most inert gases and some active gases.

Applicable field of LIS system is cleaning, deposition and IBAD (Ion Beam Assisted Deposition), and DLC coating uses an affiliation of hydrocarbon gas.
Characteristics and Specifications of Linear Ion Source
Provides stable ion energy during deposition
Excellent coating layer forming even though large-area deposition
Low maintenance costs
High Adhesion
Cleaning using Ar, O2, N2 gas
| | |
| --- | --- |
| Deposition Rate | 300nm/min |
| Residual Stress | ~ 2.0GPa |
| Hardness | ~ 28GPa |
| Friction Coefficient | ~ 0.1 |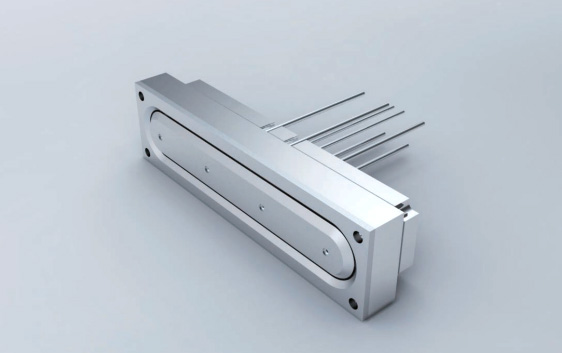 LIS350
LIS650
LIS800
LIS1000
LIS1200
Size (mm)
W102 × H380
W102 × H680
W102 × H840
W102 × H1044
W102 × H1244
Type of Magnet
Permanent magnet
Coating effective area
340mm
656mm
790mm
990mm
1190mm
Coating Uniformity
± 3%
Voltage
500 ~ 3000V
Operative Pressure
0.7 ~ 3mTorr
Source
Ar, N2, O2, C2H2, CH4, etc